MOHON DIBACA TERLEBIH DAHULU
1.[PENTING]
Untuk mengirim atau mengunggah abstrak, penulis harus membuat akun terlebih dahulu. Kemudian, penulis dapat mengirimkan atau mengunggah abstrak dengan cara masuk ke akun konfrenzi. Naskah (full paper) hanya dapat diserahkan setelah penulis mengirimkan abstraknya. Seluruh proses pengiriman dilakukan sepenuhnya online (BUKAN melalui email) untuk menjamin kelancaran administrasi. Letter of Acceptance (LoA) dan Letter of Invitation (LoI) dapat diunduh langsung dari akun penulis setelah abstrak diterima untuk dipresentasikan di konferensi.
2.Pembayaran Biaya Pendaftaran
[PENTING] Setelah melakukan pembayaran, penulis WAJIB mengunggah bukti pembayaran melalui akun konfrenzi milik penulis. Penulis dapat mengunggah dengan masuk ke sistem online. Kwitansi pembayaran dapat langsung diunduh dari akun penulis setelah pembayaran dikonfirmasi oleh panitia.
Untuk penjelasan lebih lanjut, silahkan Anda mengunggah panduan penggunaan akun konfrenzi pada link dibawah ini :
Investasi
Pages
Plennary Session
Coaching Clinic
Dr. Luki Adiati Pratomo, M.M
Book of Abstract
Susunan Acara
Poster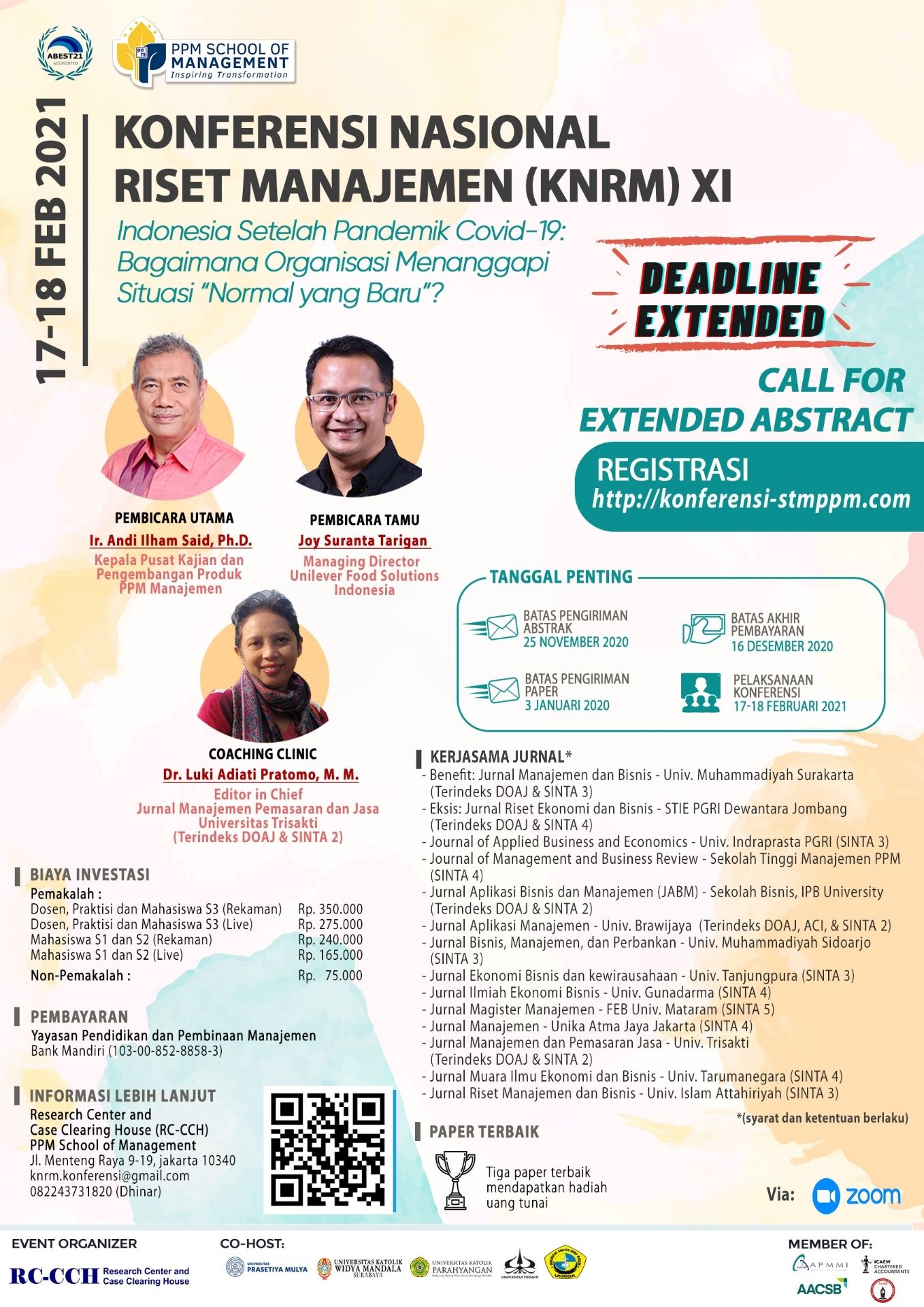 VIsitors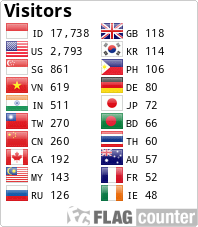 Dokumentasi Acara